---
"Oaktree Strategic Income Corporation (NASDAQ: OCSI) ("Oaktree Strategic Income") is a specialty finance company dedicated to providing customized capital solutions to middle-market companies. We seek to generate stable, current income for our investors by providing innovative first lien financing solutions to companies across a wide variety of industries. We invest in companies that typically possess resilient business models with strong underlying fundamentals. We deploy capital across credit and economic cycles with a focus on long-term results which enables us to build lasting partnerships with financial sponsors and management teams. We are regulated as a business development company, or a BDC, under the Investment Company Act of 1940, as amended.

Oaktree Strategic Income is externally managed by Oaktree Fund Advisors, LLC, an affiliate of Oaktree Capital Management, L.P., ("Oaktree"), a premier credit manager and leader among alternative investment managers. Oaktree has $122 billion in assets under management as of June 30, 2020, with the majority in credit strategies. The firm has an extensive global investment platform with more than 1,000 employees, including over 300 investment professionals who have significant origination, structuring and underwriting expertise. Oaktree's disciplined investment philosophy and commitment to credit investing and lending have been demonstrated across market cycles for more than 25 years".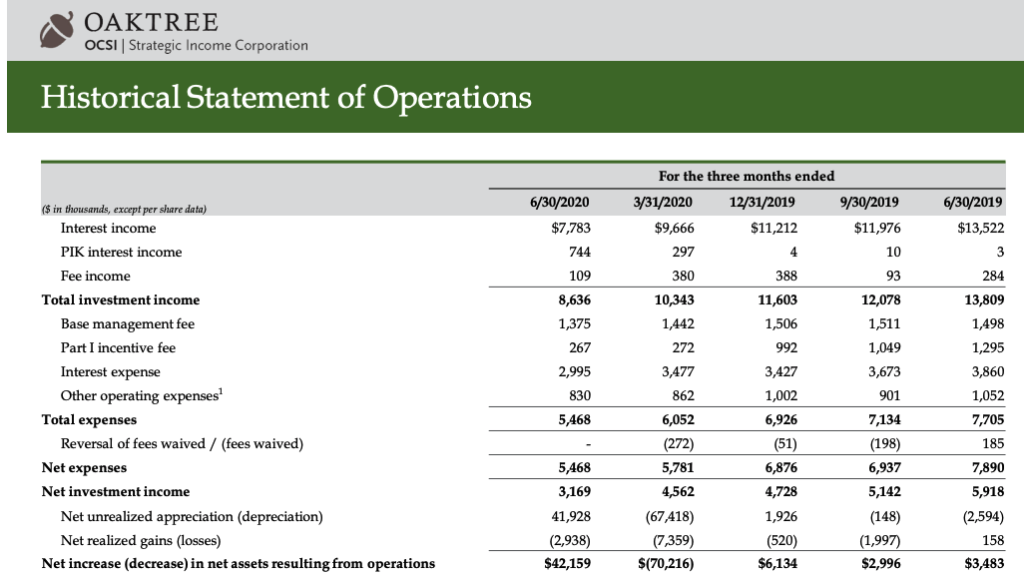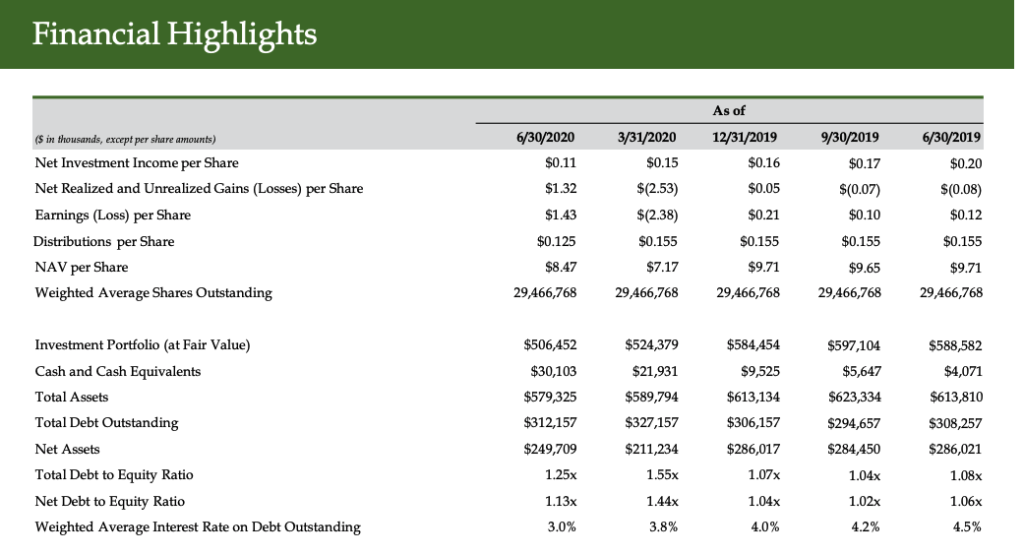 RISKS (9/13/2020)
Non extension of Deutsche Bank Revolver and GLICK JV Revolver
The two Revolvers, with $300mn of commitments, have revolving periods that end September 30, 2020. If not renewed or extended, OCSI would have a solvency crisis that might require selling off most of its main portfolio and JV with severe consequences.
Repositioning from LIBOR + 400 and below loans into higher spread, higher risk loans.
The risk is that – even as spreads might rise – so will the risk of bad debts down the road, which will impact results from 2021-2025.