BDC Market Recap: Week Ending December 16, 2016
We missed re-capping last week's BDC common stock progress, as the BDC Reporter was on the high seas.
We can report that a week ago, the BDC Sector continued to trade very close to its YTD high, ending at $22.36 on December 9th.
A week later-and bringing readers up to date-not much had changed, with the BDC Sector-as represented by the UBS Exchange Traded Note with the ticker BDCS-at $22.34.
Unchanged from two weeks ago, 31 of 46 BDCs are trading above their 50 Day Moving Average, and the same above the 200 Day.
34 of 46 (up from 32 two weeks ago) are within 10% of their 52 Week High.
At the reverse end of the telescope-so to speak-4 BDCs are within 10% of their 52 Week Low.
A fortnight ago that was 3 BDCs in the Misery Zone.
Joining Great Elm, BlackRock Ijnvestment and Garrison Capital is OHA Investment (OHAI).
The tiny, energy focused BDC admitted to 2 very bad loans in an SEC filing and got punished accordingly.
OHAI is now at $1.79, just off the all-time low reached earlier in the week of $1.71.
The poor BDC is joining a small group of BDCs over the ten year history that the BDC Reporter has been active which have imploded.
That list includes Allied Capital, absorbed by Ares Capital; Patriot Capital purchased by Prospect Capital; MCG Capital which was picked up by PennantPark Floating.
Most recently, there was Full Circle Capital, merged into Great Elm Corporation.
As we always do, we wonder what the end game might be with so few remaining assets. From the history above you might expect a BDC buyer, but this could go various ways.
We'd be surprised if OHAI survived long into 2017 in its current form.
A sad and unfortunate story and a lesson in the risk of focusing on one sector and/or investing in companies in highly cyclical economics ?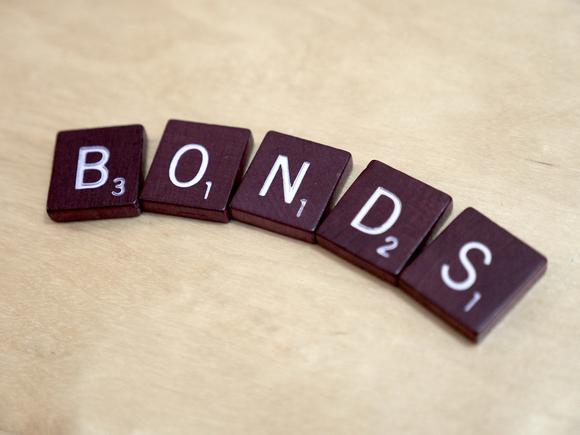 BDC Notes-or at least the motley universe of 42 issues (which even include a few BDC-like Closed End Funds)- continue to hold up well.
That's remarkable in a fixed income world where the word "rout" is used in every other sentence and every commentator appears to be certain of a diastrous future for bond investments.
Still, there has been some erosion in the simple indicators we look at to get a sense of which way the wind is blowing.
Only 11 of the Notes are trading above the 50 Day Moving Average, and just 5 over the 200 Day.
Two weeks ago there were 18 up on the 50 Day Average.
The median price has dropped to $25.32 from $25.42, or -0.4% down.
We don't want to bury our head in the sand. There are 7 issues trading below $25.00, and now at $26.00 or higher, as we've seen in the not so distant history of this market recap.
On the other hand, shorter term issues continue to be highly resilient, with nearly half at or above their 50 Day Moving Average prices.
Holders of Medallion Financial's Notes (MFINL) will be glad to see the price up again, to $19.10.
We wouldn't be surprised to see a number of BDCs come to market with new Note issues like Saratoga Investment (SAR) did this week in a long telegraphed move.
Now that the market consensus is that short term (read LIBOR) rates will be going up regularly, the prospect of locking in fixed rate debt is enticing.
This is what some BDCs have been waiting for since the end of the Great Recession.
What remains to be seen is what kind of fixed rate BDC Note investors will be demanding to remain in this apparently doomed segment of the capital markets.
Our guess is that there will be only a very modest increase in BDC Note yields.
However, and this is more controversial, we still question if the leveraged finance market can absorb much in the way of higher borrowing costs.
If we don't get a jump in inflation (and is that what everyone is rooting for ?) most of the BDC reports we hear are of borrowers with very little top line or EBITDA growth.
Start increasing the cost of debt capital by-say-1% and Taxable Income will be tumbling, debt service ratios will be weaker and sponsors leveraged 6x-10x  will be swallowing hard.
Maybe that's why BDC Note investors have remained relatively placid as the 10 Year Treasury has jumped by half in percentage terms in a few weeks.
This may be a sea change in the direction of interest rates brought on by the new administration, tax cuts, a rebounding global economy and yadda yadda.
Or just a head fake tha tBDC Note  investors with a longer term perspective are not (yet) ready to take entirely seriously.
We're in the "low rates for a long time yet" camp, but who can know ?
The more uncertainty and the more the financial press talks up rates, the higher yields BDCs will have to pay up to attract new money.