BDC Reporter
BDC Investments Advisors ("BDCIA") began publishing the BDC Reporter when we launched our first "friends and family" investment fund back in 2009. BDICA – previously known as Southland Capital Management or SCM –  was formed to focus on investment opportunities in the fast growing publicly traded Business Development Company sector (for a brief Primer on the BDC industry, click here).  The BDC Reporter was originally envisaged as a way to educate prospective investors about what was (and still is) a poorly understood and under-covered segment of the business credit markets.
Over the years, the BDC Reporter has evolved to become an outlet for BCIA to highlight our opinionated view of BDC investment risks and opportunities, both sector-wide and company specific.  We seek to provide readers with an insight into our analytical approach to what has become a diverse and complex asset class of nearly 100 different BDC debt and common stock securities, with a market capitalization between them in excess of $70 billion. And growing.
We write very regularly either on the BDC Reporter- and on Seeking Alpha, and we "tweet" (because that's what modern people do) about business developments every day at @bdcreporter.
We encourage anyone invested in BDCs, or interested in knowing more about this fast evolving sector –and BDCIA- to read on. There are no ads, and we keep the content current. We welcome your questions about everything BDC and we are also available to discuss how we might help you or your organization invest in most appropriate manner.
Nicholas Marshi, CIO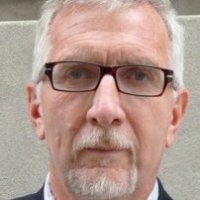 Nicholas Marshi is a co-founder and Chief Investment Officer (CIO) of BDCIA. He is responsible for the firm's investment management, and is the editor of the BDC Reporter.
Prior to forming BDCIA/SCM, Mr. Marshi-with Mr. Hansen- was a founder and principal of Southland Capital Partners ("SCP"), a Los Angeles based private equity firm. SCP was established in 1998 in Los Angeles, in order to acquire controlling interests in middle market companies in the Southern California region. SCP has acquired several companies in a wide range of industries. Prior to forming SCP, Mr. Marshi managed Kensington Capital Corporation ("KCC"), another private-equity investment firm, with a similar focus. In addition, Mr. Marshi was the head of the Los Angeles office of Kleinwort Benson, a British merchant bank, from 1987-1990 and was involved in leading investment banking, lending and principal investing activities. Before joining Kleinwort's Mr. Marshi held various positions with Citibank at locations worldwide including Athens, Dubai, Puerto Rico and London.
Mr. Marshi is a graduate of Tufts University (B.A.) and Harvard University (M.A.). He is a California Registered Investment Adviser.
William Hansen, CMO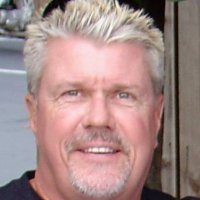 William ("Bill") Hansen is a co-founder of BDCIA/SCM, and the firm's Chief Marketing Officer ("CMO"). He is responsible for marketing the SCM's services to accredited investors, performance reporting and investor relations.
Prior to co-founding both SCM in 2008 and SCP (see above) in 1998, Mr. Hansen ran his own investment banking firm-Hansen Capital in Los Angeles, after relocating from New York.  Established in 1990, Hansen Capital was principally involved in identifying potential M&A prospects for would-be buyers and arranging debt financings for borrowers. Mr. Hansen began his career with Dahlke & Co (later "Mercantile House Holdings") – a Wall Street broker dealer – in 1978.
Mr Hansen in a graduate of the University of Vermont (B.A.). He is a California Registered Investment Adviser.