BDC Reporter
First, a little history: The BDC Reporter has been published in digital form for the last 15 years. All along our goal has been to provide readers with up to the minute "News, Views and Analysis" about the public BDC sector. (We do not cover public BDCs involved primarily in equity investing or any of the non-traded BDCs).  In recent years, this segment of the so-called private debt market has grown to over $120bn in assets under management, spread over 43 public BDCs. We also track the now-20 publicly traded unsecured notes (colloquially known as "Baby Bonds").
We encourage anyone invested in BDCs, or interested in knowing more about this fast evolving sector to register as a subscriber, which takes less than a minute and no credit card is involved.   You will then have the choice of two subscription tiers. The free tier, is mostly limited to access to our weekly recap of how the market for BDC common stocks has fared. The premium tier – which will involve a credit card – offers full access to the hundreds of articles we offer every year about all the material developments occurring in the BDC sector; and a long list of unique Subscriber Tools – carefully curated BDC data invaluable for research.   For several examples of articles we've written, see below. A premium subscription involves only a month-to-month commitment. Once you've signed up, you can cancel any time online.
What else ? There are no ads here, which is always a plus.  Editorially,  we answer to no-one and seek to keep our analysis even handed and the content current. We welcome your questions or comments at any time. Just write to [email protected].
ARTICLE EXAMPLES
Nicholas Marshi, Editor-In-Chief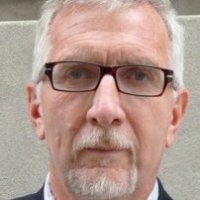 Nicholas Marshi  is the founder and editor, and the owner of BDC Publications LLC, which publishes the BDC Reporter.
Mr Marshi is also the co-owner and founder of BDC Investment Advisors, LLC ("BDCIA") – a California-regulated Registered Investment Advisory firm specializing in BDC investing. Prior to forming BDCIA,  Mr. Marshi was a founder and principal of Southland Capital Partners ("SCP"), a Los Angeles based private equity firm. SCP was established in 1998 in Los Angeles, in order to acquire controlling interests in middle market companies in the Southern California region. SCP acquired several companies in a wide range of industries, one of which remains active. Prior to forming SCP, Mr. Marshi managed Kensington Capital Corporation ("KCC"), another private-equity investment firm, with a similar focus. In addition, Mr. Marshi was the head of the Los Angeles office of Kleinwort Benson, a British merchant bank, from 1987-1990 and was involved in leading investment banking, lending and principal investing activities. Before joining Kleinwort's Mr. Marshi held various positions with Citibank at locations worldwide including Athens, Dubai, Puerto Rico and London.
Mr. Marshi is a graduate of Tufts University (B.A.) and Harvard University (M.A.).