Avanti Communications: Restructuring Negotiated
Avanti Communications is a satellite operator, whose 2019 Notes are held by 3 Business Development Companies.
Advantage Data records show Hercules Capital (HTGC) has $6.8mn at cost and TCP Capital (TCPC) has $9.4mn.
However, the newest BDC -Great Elm Capital-has the biggest exposure of all: $74mn at cost.
The Avanti Notes were contributed by Mast Capital as part of the complex merger with Full Circle Capital, in which MAST Capital contributed $111mn of portfolio assets at cost.
Please read our recent article about Great Elm Capital and how the value of Avanti Communications figures in to the new BDC's future.
WAITING FOR THE NEXT SHOE TO DROP
Both the BDC owners of the Avanti Notes-and the shareholders of the 3 BDCs involved-have been waiting for the next chapter in the saga of the satellite operator.
In 2016, Avanti admitted to facing a liquidity crisis and was seeking either new capital or a buyer.
One credit rating group called Avanti the  "riskiest rated public firm in the world at the end of September [2016]".
The BDC Reporter has been writing about Avanti since July 2016.
RESTRUCTURING
Anyway, just before Christmas, the Company negotiated a restructuring with most of its lenders after missing interest payments on the Notes.
Here is a useful summary of the deal by Alliance News:
Satellite communications firm Avanti Communications Group PLC on Friday [January 6, 2017] said the majority of its noteholders have consented to its recent refinancing proposals.

In December, the company said it has launched a proposed refinancing which will fully fund the company through the creation of USD242 million of additional liquidity.

Of this, USD130 million will come from new cash funding in the form of PIK toggle notes, a type of bond, and USD112 million from potential interest deferrals up to April 2018. Avanti said this will allow it significant working capital to launch its HYLAS 4 satellite and grow its capital structure.

On Friday, Avanti said it has received agreement of holders representing 73% of its senior secured notes due in 2019 to fully underwrite the USD130 million of new cash funding and to consent to certain amendments and waivers to permit the interest deferral.

Avanti said 92% of 2019 noteholders have agreed to permit incurring up to USD132.5 million in super senior indebtedness and the payment of PIK interest on the notes in lieu of cash for certain future interest payments due on the notes.

"The company welcomes the support of investors in funding the business with this USD242 million financing package and looks forward to the forthcoming launch of HYLAS 4 this year which will mark a major step forward for the business," Chief Executive David Williams said.
For the official announcement, and much more detail about Avanti's financial troubles, read this.
There's a huge amount of information packed into this public filing by the Company, but needs to be read from top to bottom.
TAKE-AWAY
There are two key transactional take-aways here for the BDCs involved:
First, the existing 10.0% 2019 Notes are becoming Pay-In-Kind until April 2018.
For HTGC and TCPC that won't make much of a difference in their cash flow, but for Great Elm Avanti represents over a third of its yielding debt investments.
That's $7.4mn in annual cash income that's going to be booked in PIK form.
The second take-away is that Great Elm-as well as HTGC and TCPC may be on the hook for an additional significant investment in Avanti.
We don't know if Great Elm, or any of the BDCs involved, are part of the group that's agreed to advance another $132mn to the Company.
However, given the size of Great Elm's position in the existing Notes, we would be very surprised if they were not involved in funding new money into Avanti, and perhaps proportionately more.
Our educated guess is that Great Elm will contribute another $20mn in the envisaged "Super Senior Debt".
BIGGER AND BIGGER
That implies that half of Great Elm's assets at cost and even more at fair market value (depending how all this will be valued) will be invested in the outcome of what happens to Avanti Communications.
BOND MARKET KNOWS ALL ?
We note that the existing Notes continue to trade at "only" a 25% discount to par, according to Advantage Data, which is where Great Elm valued the investment months ago.
By contrast HTGC and TCPC have only written down their investments by 12% and 20% respectively, which suggests they will have to increase Unrealized Depreciation in the IVQ 2016 filings.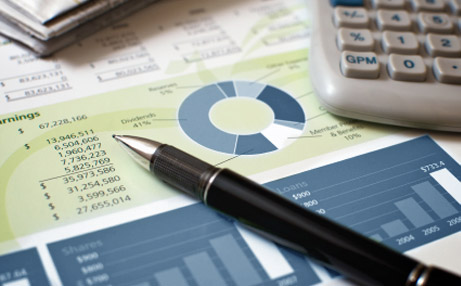 TWILIGHT ZONE
Here is our assessment.
We should say that we are already way outside of what passes for normal in the BDC sector.
The concentration risk in having an investment such as Avanti represent such a large portion of the BDC's entire portfolio is at an extreme level.
Moreover, the fact that the investment in question is a tradable Rule 144A Note, rather than a direct loan, is also unusual (albeit less and less so of late).
WHAT ARE THE ODDS ?
With that said-and dealing with things as they are versus where they should be-what are the chances of a successful outcome for Avanti, its creditors and shareholders (which will include the BDCs now) ?
Clearly, the bond markets is  still relatively optimistic that the new capital raised will allow the Company to complete the satellites being prepared for launch and place the Company back on a sound footing in 2017 or 2018.
Still, we have to point out that the stock used to trade at $725 a share on the London stock exchange and is now under $20.0, and has dropped from $155 a share in the past year.
Despite the restructuring, there has not been much of a pick-up in the share price.
SATELLITE BUSINESS
The BDC Reporter had a look at the Company's own outlook in that December 20 2016 release mentioned above to review the case.
The Company's ambitions can be  summarized as follows:
"As previously stated in the update to the strategic review on 16 September 2016, revenue is expected to grow at a rate of 35-40% p.a. over the next 2-3 years. This growth is expected to be driven by increasing capacity utilisation on the current fleet and the launch of HYLAS 4[satellite].
Revenue in FY 2016 was $83mn, so a 35% growth rate is nearly $30mn in extra sales, or $70mn-$100mn in incremental sales "over 2-3 years".
PROBLEMS
However, there are a host of problems that the Company admits to:
First, the current EBITDA is only $8mn and ongoing operating costs run around $75mn and are not expected to change.
MAJOR SPENDING AHEAD
At the same time, capital expenditures to get HYLAS-4 and other satellites into operation in the next 3 years are huge:
In FY 2017 underway, $89mn is required and in FY 2018 another $92mn and FY 2019 $32mn.
That's $213mn in capex spending in under 3 years (FY 2017 is underway).
The Company does have (at 12-9-2016) $23mn in cash.
SLOW PAYERS
However, working capital is lagging by $42mn (!) as large customers have demanded longer terms. Of course management is optimistic all the long dated receivables will eventually be collected.
However, in the short term, this suggests cash flow-even outside of capex requirements-might be negative.
Yet, the new financing arrangements are only providing $80mn for capex requirements and a possible $50mn in the future, or $130mn.
That still leaves 40% of required capex over the next 3 years unfunded and presumably to come from higher earnings as HYLAS-4 comes into service, cash, improving working capital, etc.
DEBT MOUNTAIN
Moreover, the debt burden on Avanti will be huge for a business with a current EBITDA of $8mn.
According to management's own release, total debt will be $856mn following the restructuring or 100x current EBITDA !
Moreover, between the 3 debt facilities envisaged by this restructuring all the interest may end up being paid in kind, as each facility has a "PIK toggle" feature.
Just for fun, we calculated what the total balance might be in 2021 if all the Note holders receive is 15% or 17.5% PIK payments for 4 years. The number was above $1.5 billion.
That's more than twice the debt load before the restructuring which was $723mn.
NOT READY
Not to pile on but then there's the problem of delays in the launch of HYLAS-4, on which most of the hopes for the Company are based. Here is what management says:
The Company has been advised by Orbital [the satellite manufacturer] to expect to take delivery of HYLAS 4 in April/May 2017 (Q4 FY2017), one quarter later than planned and a revised launch date is currently being calculated to occur between July and October 2017. Meaningful contribution to revenue can be expected from Q3 FY2018. The Board believes that is too early to determine the implications of a few months delay in the launch over the revenue outlook and will update the market in due course.

The Company aims for utilisation to grow on HYLAS 4 to 25-30% by the end of FY2019.
No wonder the public shareholders are not enthusiastic…
CONCLUSION
The BDC Reporter is just reading the publicly available information, and drawing common sense conclusions.
Maybe persons closer to the transaction have data which suggests Avanti Communications will be able to get out of this jam.
If so, the BDC Note Holders will receive-albeit not for many years-a very healthy return from their Notes and the equity being provided as part of the restructuring.
Maybe the conflict of interest that MAST has as both a major equity owner of the Company and the investment advisor to a BDC that owns a large portion of the debt will not affect the transaction.
The Board of Avanti has opined that the debt transaction is "fair and reasonable" to the Company's shareholders.
Maybe if Great Elm does provide some of the additional funding, the 10% (cash) or 15% (PIK) return will be deemed appropriate by its shareholders.
However, from our perspective, everything in the restructuring and the financial condition of Avanti suggests untenable risk and the possibility of a complete or near complete write-off.
There is so much that can go wrong and with all the Company's growth funded by debt and more debt this COULD get very ugly.
Should Avanti fail, though, the only BDC which will be materially affected will be Great Elm Capital and its shareholders.
The new Investment Advisor (which is-not coincidentally-also one of Avanti's controlling shareholders) may rue their hubris at putting so much of the BDC's capital into one transaction.
Even if Great Elm/MAST manage to dodge this bullet, shareholders of Great Elm may ask themselves if this level of risk taking is what they signed up for.
We wish we could be more positive about the restructuring or the outlook for Avanti and its creditors, but we can't.