Ares Capital: Joint Ventures Reviewed
BACKGROUND: Ares Capital (ARCC)  announced IVQ 2016 earnings in a press release, and issued its 10-K for 2016 on February 22. The BDC Reporter has reviewed both documents, and has not yet formed any firm or original conclusions about the overall progress of our biggest public Business Development Company. However, there are a number of interesting items appearing in the 10-K that deserve highlighting. We're going to start with a look at ARCC's two Joint Ventures, with AIG and GE Capital.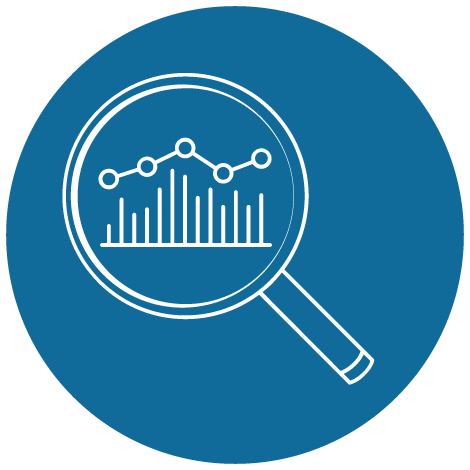 I. Senior Direct Lending Program Taking Off

A year ago, the new joint venture with Varagon Capital Partners, which is an affiliate of AIG, existed only on paper. The first dollars did not get officially invested until July 2016. The latest 10-K, though, shows the would-be replacement for the JV with GE Capital has gathered steam. As the extract above shows, ARCC has funded over quarter billion dollars into the SDLP, and the two partners between them have invested $1.285bn in total.
That's a JV the size of several smaller BDCs rolled together, all in a period of 5 months. There are just 14 borrowers in the SDLP, and 5 account for $270mn. Moreover, we are less than halfway to the SDLP's ultimate portfolio size, with the target for the JV at just under $3 billion in total assets. To put the size of the SDLP into perspective, at 12-31-2016 ARCC's investment assets at cost, after its off balance sheet investments in its two Joint Ventures and Ivy Hill are deducted, amount to $6.7bn. As a result, the SDLP assets will account for about 30% of ARCC's "assets at risk" once the GE loans are repaid. What happens-for good or ill to the SDLP-will be very important for ARCC"s future and we are just getting an early look.
On paper, ARCC's total capital contribution to the SDLP is "only" $591m. However, given the risk shifting arrangements  in the JV structure which has the junior tranche of capital in the structure absorbing any first credit losses when all is said and done the BDC will be absorbing the bulk of the potential losses involved when and if they will occur in the future. 87.5% to be precise, with the remaining 12.5% by Varagon and its clients. (Apparently Varagon must be doling out some of its commitment to other firms because the 10-K regularly refers to "its clients" without providing further details. Whether that's important or not-and could be down the road-is hard to determine so we'll mention it only in passing).
RISK SPELT OUT
The BDC Reporter's long-standing concern is the concentration risk involved. Today there are only 14 companies in the SDLP. At this rate, the number is likely to top out at just 30. Because of the first-loss weighting carried by ARCC, the BDC is putting one eighth of its equity capital at risk to 30 borrowers.
WE'RE IN THE MONEY
Of course, in these first few months the SDLP is working out very well for ARCC. The JV is making high quality first lien loans to very large borrowers at market yields under 7.0%, while ARCC-thanks to the risk shifting arrangement-is achieving a 14.0% return on capital to ARCC. Plus, there are the fees that flow disproportionately to ARCC, bringing the total return closer to 20.0%. Compare that with boring old direct loans made on ARCC's own balance sheet in 2017, which are averaging 8.8%, and you'll understand the attraction of the SDLP (and previously of the SSLP-which we'll cover next) to ARCC.
BOTH SIDES NOW
However, there's always a trade-off between risk and return. So far (and probably for a time yet) shareholders are focused only on the return, but the risk remains and grows greater as the portfolio grows. (Unfortunately, because the External Manager wants to be a player in upper middle market loan underwriting, there is even the possibility that ARCC will also have exposure to the same borrowers that are in the SDLP on their own balance sheet in order to "take-down" bigger loan facilities. That's cheerfully mentioned on page F-70 of the 10-K.
II. SSLP JOINT VENTURE ON THE WAY OUT

Where the SDLP is in growth mode, the GE Capital JV, called the Senior Secured Loan Program or SSLP (there is no creativity in naming entities where Wall Street is concerned so readers will have to bear with our frequent switching from SDLP to SSLP) is shrinking.
There was hope when GE Capital got out of the lending business in August 2015 (just before its recent boom, but that's another issue) some sort of deal could be worked out with the new pension fund owners or with GE itself that might maintain the SSLP.
EXITING STAGE LEFT
Apparently, that's not going to happen. GE Capital has asked that any proceeds from loans getting paid off be used to repay its senior capital under the two-tier structure of the SSLP as a priority. (That had been waived previously when the SSLP was in growth mode). As a result the SSLP has dropped in asset value from $8.5bn to $3.8bn in a year. Twelve months ago there were 41 borrowers, now there are 19. Where ARCC was providing a quarter of the financing of the JV's borrowers, it's now over half as GE gets repaid and ARCC not yet.
WE'RE (LESS) IN THE MONEY
That's taken the oomph out of ARCC's yield from the SSLP, which has dropped from 12.0% to 7.0%. Fees, too, have dropped by 60% in twelve months. In 2016, the effective yield (adding together interest income and fees received divided by capital at risk) on capital at risk for ARCC in the SSLP was 8.0% according to our straightforward calculations, below its average yield as a BDC.
ENOUGH ALREADY
Those are full year numbers. Given that this is a declining situation, the current contribution from the SSLP is probably much lower. We wouldn't be surprised to see the whole JV arrangement wound up in 2017, either through the repayment of all the existing loans (unlikely) or a mix of repayments and ARCC bringing any remaining loans onto its own books or the SDLP, leaving GE to perform the exit it targeted two years ago.
A GOOD THING
Ironically, freeing up $1.9bn in (slightly) under-performing capital tied up in the SSLP should be a modest positive for ARCC from an earnings standpoint going forward; free up ever more capital from the SDLP and allow the BDC to exit from its broken marriage with GE Capital with its head held high. Over its life the SSLP-thanks to good credit underwriting and a forgiving lending environment-allowed ARCC to harvest a way above average return by absorbing potential credit losses in the JV format. That turned out to be (despite the lower return in 2016) a very good deal for ARCC and its shareholders with the benefit of hindsight.
VIGILANCE REQUIRED
In the future, the SDLP is supposed to replace the SSLP, and provide those same outsized returns thanks to the risk shifting arrangements of the JV. However, the future is never exactly like the past and ARCC's shareholders will want to keep an eye on developments in a JV that will shortly absorb 15% of the BDC's capital.
The BDC Credit Reporter is going to track what happens to all those big loans in the JV every day and hope to get any early warning sign that something is wrong. Just three "big fails" (10% of the portfolio as planned) could wipe out 10% of ARCC's Net Asset Value. It's unlikely, but not impossible.
MEMORY LANE
It's been 8 years since the last recession, and both BDC External Managers and investors may be forgiven for forgetting how sharply credit quality can be impacted in a short period from an economic contraction and/or financial crisis.
Maybe ARCC's External Manager should look no further than the recently acquired American Capital for inspiration. Through most of the last decade American Capital was the leading BDC, but took on too much risk in the go-go years.
We offer up as Exhibit A, American Capital's own 10-K. In this case from 2008.
In the midst of the recession, one of every 8 of American Capital's borrowers was on non-accrual, the total portfolio was written down by 30% and equity capital by 50%.
Two years earlier American Capital's portfolio had been valued at a premium to cost.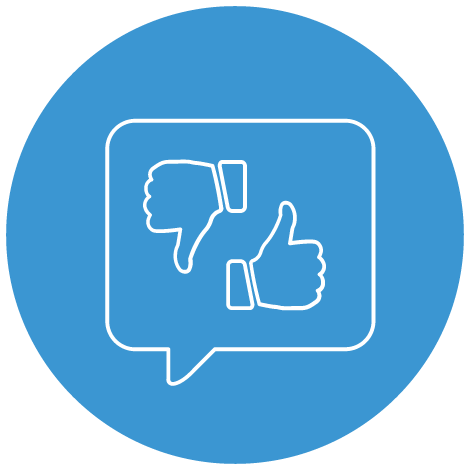 Today, ARCC has taken on the mantle of being the biggest BDC out there and-in one of those wonderful ironies of business history has absorbed the prior two market leaders (American Capital and Allied Capital) along the way.
However, success is never assured in the lending business and with greater size comes even bigger risks.
To date, ARCC's External Manager has played its cards impeccably.
However, shareholders should recognize that the remarkably steady and high return on capital that ARCC has achieved since the end of the Great Recession does not come without the possibility of a dramatic reversal down the road.
In fact, the two are inextricably linked.