Avanti Communications: New Board Members Appointed.
BACKGROUND: Avanti Communications is a UK publicly-listed satellite communications company, which issued $645mn in Senior Secured Notes in 2015, with a maturity in 2019 and a 10% current pay coupon.  Three Business Development Companies have sizeable positions in the Senior Secured Notes: Hercules Capital (HTGC) , TCP Capital (TCPC) and Great Elm Corporation (GECC). The last named BDC acquired its $74mn position in the Notes following the merger of Full Circle Capital into the newly-formed Great Elm Corporation. As part of that transaction, the new Investment Advisor of GECC-Mast Capital-contributed several assets to the BDC, including the Avanti Senior Secured Notes. The BDC Reporter covered the complex tale of the Full Circle-Great Elm merger in several articles through 2016, and addressed the Mast Capital Avanti Communications Senior Secured Notes contribution on August 4, 2016. Noted in the article was that Mast Capital is a major shareholder in Avanti Communications. At the time, we were concerned about the potential conflicts of interest that might emerge if Mast Capital were to be both a major shareholder in Avanti and a creditor through its holdings of the Senior Secured Notes in GECC.
Since then, Great Elm merged with Full Circle and acquired the Avanti Communications Senior Secured Notes. Moreover, the satellite company-already facing financial difficulties for several months prior-undertook a major restructuring of its balance sheet, principally by receiving consent from the vast majority of the Note holders to receive Pay-In-Kind interest payments, rather than cash, until April 2018. Moreover, Avanti raised another 132mn in additional "super senior debt" which rank higher in priority of repayment than the Notes, $80mn of  which would be immediately available for funding satellite development. Most of the details are spelled out in a long analytical article the BDC Reporter wrote on January 10, 2017. Unclear at the time was whether any of the BDCs invested in the Senior Notes were adding to their exposure to Avanti by subscribing to any of the new "super senior debt". Our educated guess is that was the case, but none of the BDCs have made any formal announcement.  Even without any additional investment, BDC exposure at cost to Avanti Communications is $90mn at cost. With the new loan, the current amount may be well over $120mn.
Since writing the January 10 article, Avanti has formally announced the successful completion of the restructuring on January 27th, 2017, which we did not cover given that the details were already laid out in our earlier article. On January 30, 2017, the satellite company issued another release-see below-discussing changes in the composition of the Board.
ANNOUNCEMENT
"Directorate Changes

Avanti Communications Group plc ("Avanti" or the "Company") announces that Peter Reed, Craig Chobor and Michael Leitner have joined the Board of Avanti as non-executive directors with effect from 27 January 2017.

Peter Reed is a Partner and Portfolio Manager at MAST Capital Management, LLC. Mr. Reed is also a member of the Investment Committee and the Risk Committee. In addition to his role at MAST, Mr. Reed is the Chief Investment Officer of Great Elm Capital Management, Inc. and the Chief Executive Officer of Great Elm Capital Corp. Prior to joining MAST in 2004, Mr. Reed was an investment banking analyst at Brown, Gibbons, Lang & Company where he worked on mergers and acquisitions, financial restructurings and debt and equity private placements for middle market companies. Mr. Reed is currently a Director of International Wire Group Holdings Inc., Avanti Communications Group plc and Great Elm Capital Group, Inc., as well as Chairman of the Board of Great Elm Capital Corp. and Chairman of the Board of Nebraska Book Holdings, Inc., and is a Trustee of the Nativity Preparatory School in Boston. Mr. Reed earned his BS in Finance from Miami University in 2002.

Craig Chobor joined Solus at its inception in July 2007, and has been a member of the hedge fund investment team since the funds' inceptions under the management of Stanfield. Mr. Chobor joined Stanfield in 1999 as a Credit Analyst covering retail, cable, euro cable, printing, publishing, television, radio, media, wireless, and satellite telecommunication. Mr. Chobor began his career at Scudder Kemper Investments in 1997 as a Senior Associate/Portfolio Assistant in the Emerging Markets Group. Mr. Chobor received a BS in Economics and International Business from the Pennsylvania State University in 1995, and an MBA in Finance from Pace University in 2001. He is a Chartered Financial Analyst and is a member of the New York Society of Securities Analysts and the Association of Investment Management and Research.  In connection with his role at Solus, he currently serves as a board member for TerreStar Corp., Nextwave Holdco LLC, Panavision Corp and FiberTower.

Michael Leitner is a Managing Partner of Tennenbaum Capital Partners, LLC and a member of its Management Committee. Prior to joining TCP in 2005, Mr. Leitner served as Senior Vice President of Corporate Development for WilTel Communications, and before that as President and Chief Executive Officer of GlobeNet Communications, leading the company through a successful turnaround and sale. Previously, he was Vice President of Corporate Development of 360networks and additionally developed and managed the Company's global colocation services business.  Prior to 360 networks, he served as Senior Director of Corporate Development for Microsoft Corporation, managing corporate investments and acquisitions in the telecommunications, media, managed services, and business applications software sectors. Prior to Microsoft, he was a Vice President in the M&A group at Merrill Lynch. Mr. Leitner currently serves as a Director on the boards of Avanti, Integra Telecom and Core Media. Mr Leitner has an M.B.A. from the University of Michigan and a B.A. in Economics from the University of California at Los Angeles.

In addition, Avanti announces that Richard Vos, Michael Walker and Charmaine Eggberry have resigned as non-executive directors of the Company with immediate effect. The Company thanks, Richard, Michael and Charmaine for the important role that each of them played at Avanti.

Nigel Fox has also stepped down from the Board of Avanti with effect from 27 January 2017 but will remain at the Company in his current role as Chief Financial Officer."

From the Avanti Communications filing.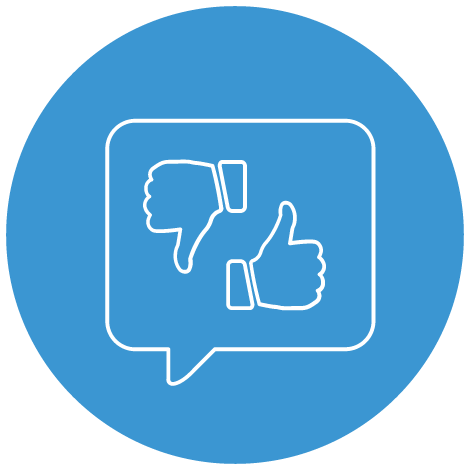 Given the substantial amounts of capital-both in equity and debt-that Tennenbaum Capital Partners, LLC (a subsidiary of which serves as the Investment Advisor of TCPC), and MAST Capital Management-GECC, it's no surprise that Board representation was demanded and received.
(We don't know if Hercules Capital has any active role in Avanti Communications).
Nonetheless, and despite the similarity in the names of the entities involved, these are all different entities with different interests and shareholders in the case of both Tennenbaum and MAST Capital-Great Elm Corporation.
Mr Reed-as the announcement states-is both a principal and portfolio manager of MAST Capital Management, LLC, which has private owners  and the CEO/CIO of the External Manager of BDC, which has public shareholders.
The former entity holds stock in Avanti (and may hold debt-we don't know) while the BDC holds only the Senior Secured Notes and (maybe) a portion of the new debt.
The Board appointments underscore the obvious conflict of interests within both the Tennenbaum and MAST Capital-GECC organizations. In the case of the latter, the conflict resides within the dual roles of one individual: Mr Reed.
From the BDC Reporter's perspective, this is a very difficult set of circumstances that these BDCs have deliberately chosen to proceed with.
Who will advocate for whom in any negotiation between equity owners and debt holders ?
Whose interests will be most protected and whose will not ?
Shareholders in both TCPC and GECC are left having to hope that their External Manager will do the "right thing" with a company that has undeniable operational and financial challenges.
MAST-GECC especially has a great deal at stake, given the very high proportion  of the BDC's assets represented by the Senior Secured Notes and any additional debt booked.
We are concerned that desperate times may result in desperate actions (to paraphrase the saying) in the years ahead as Avanti Communications grapples with a mountain of debt; a liquidity crisis; a tight satellite launch schedule, etc.