BlackRock Capital Investment: (Not) Taking Responsibility
BACKGROUND: Every day the BDC Reporter has recently taken to sharing all the various filings, press releases, company presentations and sundry information about the 45 publicly traded Business Development Companies we cover in a feature imaginatively called BDC News Of The Day.  In today's (March 29th 2017) version, there was a disclosure by BlackRock Capital Investment (BKCC) that its Investment Advisor-who came on board in 2015- had been marketing its investment prowess to unnamed parties for purposes unrelated to the BDC, which included a calculation of returns achieved.  We had a look at the disclosure, and we were not impressed. We understand that marketing is part and parcel of running an asset management organization but there is data which is truly useful and and there is data which is not, and may even be misleading. As we'll see, the BDC Reporter believes that the return calculations mentioned in the disclosure may fall into the latter category. The BDC Reporter promises News, View And Analysis. In this case we're going to provide our unvarnished view abot the BKCC filing.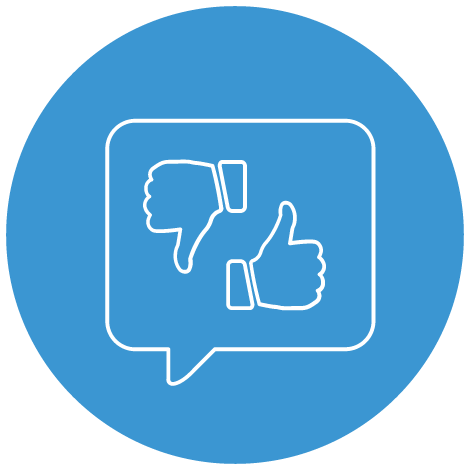 NOT OUR FAULT
BKCC,which is having its own Annus Horribilis, came out with an IRR calculation for all the investment assets acquired by the BDC on their watch, since becoming the Investment Advisor two years ago. This is part of an oft-repeated theme by the new BlackRock managers (despite having swapped out their CEO shortly after accessing to the role of External Manager) that the dreadful results recorded in recent quarters should be laid at the feet of the "previous investment manager" (never mentioned by name).
WATCH WHAT WE CAN DO
Instead, BlackRock argues: look at the half billion dollars and 25 investments booked by them in the past 2 years, which have an "implied IRR" of 14.6%. 3 exited investments achieved IRRs of 25% !
UNFAIR ?
The BDC Reporter does not find this either very sporting or very credible.
After all, BlackRock's name has been on the door (along with Kelso) since going public. Heck, it's built into the ticker symbol. In the run up to the Investment Adviser switch BKCC's performance was the best in a long time. We are on the record of going from Bear to Bull about the Company in an article published on Seeking Alpha, which said just that on August 4 2014. Nor was there any warning or suggestion at the time of the transfer of the investment advisory agreement in March 2015 that there were big problems in the portfolio. In fact, just look at the earnings release for the quarter ended March 31, 2015, released shortly after the change of advisor regime and you'll see BKCC's NAV had reached a level not seen since the Great Recession: $10.58 a share. Adjusted Net Investment Income was $0.21 a share, in line with the distribution and up on the prior year. In that quarter BKCC booked $8mn in Realized and Unrealized Gains. A quarter later, NAV was essentially unchanged and Adjusted Net Investment Income Per Share was $0.23.
This is what management said in the press release at the time:
We continue to have no investments on non-accrual, and our net asset value per share for both quarters of 2015 is at the highest level it has been in approximately seven years. Our average investment rating was relatively unchanged at 1.31 as compared to 1.32 for the prior quarter, as we believe the overall credit quality of our portfolio continues to remain strong.
Hardly the comments of a BDC struggling with a troubled portfolio. If that was the case, most shareholders had no inkling and no credit was being given at that time to the "previous investment manager" for those stellar results.  If the new Investment Adviser was aware of troubling credits, there was plenty of time in the midst of a "hot" credit market to make adjustments. Moreover, shareholders deserved to be warned that the new Investment Advisor had concerns about the portfolio that they had taken over.
UNPOPULAR
(Not to make this about us, but the BDC Reporter did notice the cracks developing in BKCC as early as May 2015 in another Seeking Alpha article where we predicted that the NAV had peaked and the distribution was at risk. Of course, since then both have dropped sharply. At the time, though, we were derided (see the comments). Much as we'd like to say we foresaw all that followed at the BDC, we did not. The deterioration in BKCC's credit quality has exceeded what we foresaw back in the spring of 2015).
STARTING POINT
For our sins we look in detail at the portfolio of most every BDC most every quarter, and mark any Watch List names. We pulled out BKCC's 10-Q from March 2015. On an aggregate basis investment cost and fair market value were almost perfectly matched. Only two borrowers loan values were slightly marked down (Advanced Lighting and New Gulf Resources). There were two highly discounted equity-only investments. That was a pretty good portfolio.
WHAT A DIFFERENCE LESS THAN TWO YEARS MAKES
Now jump forward to IVQ 2016 and, by our count, there are now 10 companies on our Watch List, including 2 on Non Accrual. That's after booking ($85mn) in Realized Losses in 2016. Since June 2015, Unrealized Depreciation has jumped by ($90mn).
Laying all of this at the feet of you-know-who just doesn't fair or appropriate.
THE WRONG MEASURING STICK
Moreover, from the BDC Reporter's standpoint for BlackRock to seek to justify its own investment credibility by using just two years of performance and in the form of an IRR is curious. As their own release admits only 3 of 25 investments have actually been exited in the period involved (probably a third of the length of the loan maturities involved).  Moreover-as the math wizards amongst you will know better than us-an IRR calculation over a short period for a long term investment-gives a very misleading result.
If that wasn't enough, the filing also reports that the IRR was calculated "using cash flows which are gross of any fees, costs or expenses incurred by the Company".
No wonder there's a disclaimer at the end: "Existing or prospective investors should not rely upon the implied IRRs shown above as a measure of the performance of the Company or its portfolio. There can be no assurance that these implied IRRs could be generated in the future for any investment".
OUR VIEW
BKCC should have scrapped the notion of using an IRR on a portion of their portfolio over a brief period to help investors evaluate their performance as an investment manager.  Moreover, we'd have been more impressed if the BDC's new Investment Advisor admitted to making major mistakes in its initial evaluation of the portfolio back in 2015 (some of which was glaring: BKCC had several energy investments nine months into the oil price collapse, mostly marked at full value) and failing to take the right evasive action, and promised to do better in the future, rather than point figures and avoid responsibility. What's more, a frank admission that there is no short cut way for investors to assess BlackRock's credit underwriting now that they are in sole charge of the BDC would be the most realistic and reassuring approach, at least for the BDC Reporter. That's especially the case as the new CEO and BlackRock have very recently (i.e. in the past 3 months)  drastically altered the business model of BKCC, so even the last two years credit record may not be reflective of risk and return going forward.
We don't know who the audience was for the IRR calculations. However, we would say to BKCC's existing investors who might bump into this disclosure that they would be ill advised to take that way of slicing and dicing of the numbers as indicative of what they might expect from the BDC going forward. Moreover, the whole episode and the frequent references in BKCC's Conference Calls to the "Legacy Portfolio" and the current Investment Advisor's innocence regarding its performance does create a pall in the relationship between BlackRock, the Advisor and shareholders. A far more productive gesture than playing Pontius Pilate would have been to (as we've said) 'fess up and permanently reduce (rather than temporarily waive) Management and Incentive Fees as part compensation to shareholders for so much value destruction; scrap the new annual Capital Gain fee arrangement (a whole story to itself) and for BlackRock and its principals to make a sizeable investment in the BDC, given that they are so confident about its long term credit prospects.