FS Investment: Price Drop
BACKGROUND: Since announcing 2016 year end results on Wednesday March 1st, 2017 FS Investment (FSIC) has seen its stock price drop about 10% through Friday March 3rd. On the March 2nd Conference Call the External Manager of the $4.1 billion (total assets) Business Development Company suggested that the current quarterly distribution of $0.22275 ($0.891 annually) might have to be reduced in the quarters ahead if current earnings trends affecting the business did not change.
The market appears to have heard the warning. For example, NSC Securities has rolled out an update for FSIC, which includes a projection that the current distribution will be reduced to $0.2000 a quarter, a 10% decrease:
FSIC finished 2016 with a respectable increase in NAV/share and strong economic return but lackluster earnings that we anticipate will be under further pressure the next two years. The rebound in NAV/share over the year was largely due to unrealized depreciation decreasing to $7.7 million from $206.2 million as of 3/31/16, with $75.8 million of this appreciation coming from the largest three energy portfolio companies.

Fee income was down sharply Y/Y (17.9%) and we expect it will decrease further through 2017. 1Q17 fee income should remain buoyed somewhat as it was in 4Q16 by what we expect will be heavier prepayments given the continued tightening of credit spreads but thereafter we expect this and interest yields to decrease. While it is encouraging from a credit quality and NAV perspective to see the company not increasing second lien exposure during a time of spread tightening we think that the yield pressure we model will force a reduction in the quarterly dividend to $0.20/share from the current $0.22275/share level.
         We are revising out 2017 NII/share estimate to $0.87 from $0.93 and are rolling out our 2018 NII/share estimate of $0.84.
The BDC Reporter reviewed the 10-K in some detail to discern longer term profitability trends. We also re-read the Conference Call transcript a couple of times to seek to read between the lines. The goal was to look ahead and determine whether a modest 10% cut is all FSIC shareholders may have in store.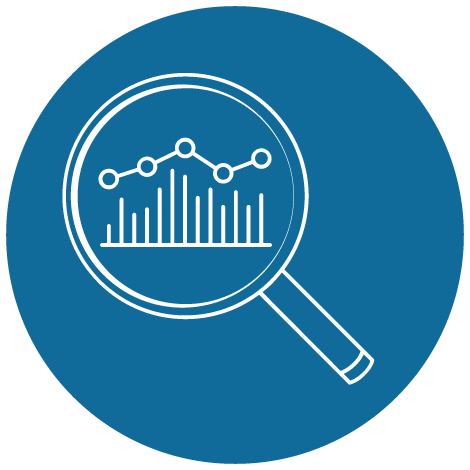 BEGINNING WITH BOOK VALUE
On paper, 2016 was a good year for FSIC from a book value perspective, with the Net Asset Value Per Share increasing from $9.41 to $9.10.
The External Manager made much of the NAV improvement on the Conference Call as an indication that the BDC had turned the corner after a couple of difficult years.
SHORT TERM BENEFITS
However, that's largely due to a few items that may not be repeatable in the years ahead.
Strip out those items and book value performance looks far less impressive.
STARTING POINT
Back in 2013, a few months before FSIC went public (after years operating as a non-traded BDC) the size of the portfolio was more or less similar to today's.
At that point, Net Asset Value Per Share was $10.18 a share.
DOWNHILL FROM THERE
At the end of 2014 that dropped to $9.83 before reaching a bottom (largely due to energy investment write-downs and write-offs) of $9.10.
That was a 10% drop in 2 years after going public, suggesting that the BDC's timing was either very good or very bad, depending on whether you were a buyer or seller at the IPO date.
Anyway, the bounce back in NAV in 2016 only brought FSIC a quarter of the way towards the 2013 level, using that as a reference point.
BOOSTING NAV BY NOT PAYING SHAREHOLDERS THEIR DUE
Note, though, that between 2013 and 2016 the External Manager squirrelled away an incremental $113mn in Undistributed Net Investment Income on the balance sheet.
This is the very common BDC strategy of not paying out to shareholders all the earnings of the Company and doling out these left-overs over time.
(That's a policy which also cost shareholders millions in Excise Taxes paid to the government for delaying income the Feds would otherwise have been taxing shareholders on).
Without this "savings account" Net Asset Value would have been nearly 50 cents a share lower at $8.93, by our count.
This adjusted NAV means book capital per share has dropped (12.3%) in three calendar years.
A GOOD YEAR FOR ENERGY AND GAMBLING
Even then, a sizable dollop of the 2016 increase in NAV is due to surviving energy investments getting written up by $0.44.
Plus Caesars Entertainment went from potential huge bankruptcy back to performing normally, which boosted NAV by a few cents a share.
WHAT'S LEFT
Without those swings in valuation (and which are unlikely to continue in 2017 even as energy stabilizes), the "real" NAV of FSIC is closer to $8.30 a share.
That's nearly a fifth lower than in 2013.
FOLLOW THE MONEY
Likewise, take a longer term look and the 10-K shows that FSIC's recurring earnings too have been melting away in recent years.
Back in 2013, when FSIC was still non-public, Net Investment Income was $245mn. In 2016, the number has dropped to $207mn, a (16% )drop.
On a per share basis, the reduction is (12%).
PAPER  INCOME
Even that does not tell the full story.
An increasing proportion of FSIC's investment income is in the form of Pay In Kind Income that may take years to collect in cash, if ever received at all.
(PIK levels have doubled since 2014 even as total assets have shrunk as many energy borrowers pay in this way).
In 2016, $33mn or 16% of all investment income was in this pay-with-paper form. On a "cash basis" Net Investment Income was $174mn, or $0.71 a share.
That's already 20% lower than the current distribution.
LOOKING DOWN THE ROAD
Nor is the outlook any better in the quarters ahead.
On the NAV side, the latest 10-K from the Company shows investments in danger of being written off have risen five fold, from $11mn to $51mn at the end of 2016.
That's likely to mean more Realized Losses along with the ($126mn) incurred over the last two years, and likely lower income from that capital.
TOUGH TIMES TO BE A LENDER
Moreover-as the External Manager suggested-there's considerable pressure on loan spreads in the upper middle market, where FSIC operates.
A wave of re-financings are anticipated in the next several quarters.
That could initially boost earnings thanks to fees both on the way in and out-as discussed on the Conference Call-but the longer term trend will be for 10% lower investment income.
If you assume a 1% drop in the average yield on the debt portfolio from 10.1% to 9.1%,  Net Investment Income could drop by $30mn or about 15% from the nominal GAAP level of $207mn (PIK and all) in 2016.
COUNTER ARGUMENTS
FSIC has pointed out that they are not fully invested and will be able to deploy assets incrementally to grow the portfolio.
(However, that goes against its own stated concerns about the general quality of new loans getting booked , and their stated decision to stay away from many transactions in the fourth quarter of 2016).
Should FSIC proceed anyway, they have $264mn in cash on the balance sheet and $200mn of that could get deployed to increase Investment Income.
That might help offset lower income due to spread compression and non-performing loans. Net of FSIC's incremental operating costs, relatively high Management Fee and very high Incentive Fees that might drop $10mn to the bottom line.
LEVERAGE UP ?
Technically, the Company is "only" at 0.74 to 1.00 Debt To Equity and could also grow assets by borrowing more.
However, given the pressure on NAV from potential lower losses any material income from this source seems debatable, especially as FSIC is unlikely to push Debt To Equity much beyond 0.75 or 0.80.
We're not assuming any material incremental income from this source.
FED TO THE RESCUE ?
Furthermore, there might be (according to FSIC) a benefit to come from higher interest rates.
However both the higher rates and the benefits are i) dependent on the Fed actually raising rates; ii) take several quarters to play out given the spaced out nature of the proposed increases and the delay inherent in re-pricing loans every 3 months in arrears.
Still, even if you assume-as FSIC's 10-K calculates-a full 100 basis points eventual increase in LIBOR rates (a 2018 occurrence at the earliest) the benefit would be $17mn of "increased Net Interest Income".
Even if all that Net Interest Income was received by shareholders (unlikely given Incentive Fees) the benefit is only half of the cost of spread compression as detailed above.
Most of that benefit, should it occur, won't roll in till 2018-2019.
PLUSES AND MINUSES
Obviously there are a lot of moving parts in all these numbers.
Overall, though, we expect minuses to far exceed the pluses in 2017.
With the BDC required to pay out prior earnings to shareholders, we expect pressure will rise to right size the dividend.
Experience shows that most BDCs like to "measure twice and cut once".
As a result, we expect that the External Manager may cut its pay-out to a level closer to a level commensurate to its recurring cash earnings to provide room for maneuver.
The BDC Reporter believes that FSIC's book value and recurring earnings look a lot better than they really are, and have been in decline for a couple of years.
With spread compression, potentially more investment losses and a highly competitive environment ahead the trend is likely to continue.
Not only do we expect NAV, earnings and the distribution to drop in the year ahead, but we project the cut-when it comes-may be closer to 20% than the 10% anticipated.
Given that BDC stock prices tend to match  to changes in their distributions over the long term, that might yet result in another 10% reduction in FSIC's stock price.