OHA Investment: Possible Outcomes
BACKGROUND: OHA Investment (OHAI) has been one of the great train wrecks in Business Development Company history.  The BDC was initially launched by NGP Capital with an exclusive focus on energy investments. At the very worst/best (depending if you were a buyer or seller)  possible moment NGP Capital sold its advisory contract to Oak Hill Advisors, a "leading independent investment firm…with $29.8 billion of capital under management", and a staff of more than 270, according to the 10-K. The new advisor promised to diversify away from energy investments-which were already under-performing two and a half years ago, and predating the crash in the oil price which began in July 2014.
BAD TIMES
Since then matters have gone from worse to worser. Page 33 of the 10-K illustrates the decline and fall of what has now become OHAI. At the end of the last full year where NGP Capital was in charge, NAV Per Share was $9.20. Recurring Net Investment Income Per Share (adding back costs related to NGP Capital's "review of strategic alternatives") was $0.80.  Three calendar years later and NAV was down to $3.99, and Net Investment Income Per Share down to $0.32.  The distribution, which was running at $0.16 a quarter has just been lowered to $0.02.
The BDC Reporter is not going to undertake a play-by-play of how OHAI has reached this low point, which we'll leave to others. Instead, we reviewed the 10-K, the earnings release and the Conference Call to determine what shareholders might still have to salvage following body blow after body blow.  The market has been asking itself for months if there's "any there there" where OHAI is concerned, causing spikes in the stock price followed by sharp drops.
The latest earnings release has caused the stock price to drop (13%) in a single day. As we write this OHAI is trading at $1.59, just off its $1.49 all-time low. Could things possibly get any worse ? We decided to look at the BDC's portfolio and balance sheet in granular detail for clues.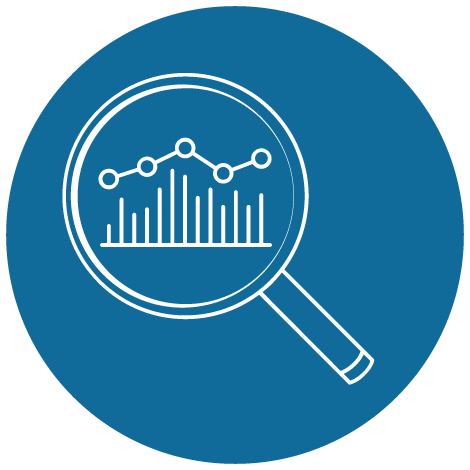 SMALL
Putting OHAI's portfolio under a microscope is not hard to do. The poor BDC only has 12 companies left on its books. To pare down further, the only CLO investment on its books is liquidating, and a second lien term loan to a Canadian laundry equipment company is valued at cost and FMV below $600K, and so is not material.
That leaves 10 material investments. Of those 2 investments account for about half all capital invested at cost, and both have a back story as long as your arm, and both appear unlikely to ever get repaid.
CHAPTER 7
Let's start with the royalty interest in Bennu Oil and Gas, with a cost of $28mn, a fair value of zero, and which is on non accrual. Just in case you've not heard, the fields which were being pumped for oil and for which the royalty was derived have been closed down and their parent company has filed for Chapter 7 liquidation. In a few months the operator will have no claims on the wells, the rights to which will return to the government.
EITHER WAY
There might be a far fetched scenario where somebody comes along in bankruptcy to rescue the wells, and restarts production. Much, much more likely is that there will be no recovery. Worse, there's even the possibility that a trustee or another creditor will manage to force OHAI to "disgorge" up to $38mn of royalties received in the past, not to mention legal costs that might be added to the tab.
NOTHING HAPPENING
More difficult to handicap is the $56mn at cost invested in Castex Energy 2005, LP, and which is still given a value of $33mn at 12-31-2016. That's a Preferred position. OHAI had a put, which it exercised in July of last year. Castex did nothing, and a long process began where OHAI gets ever more rights but no repayment in cash for many years under a bewilderingly complicated agreement with the Company. Some investors may believe there is still value there.
That seems to include OHAI itself, which has kept the investment on accrual status despite writing down its value in 2016 by $11mn and despite the fact that the issuer has not paid cash dividends since July 2015. That's generating a large amount of Taxable Income but no cash.
NOT GOING WELL
Of the remaining 8 investments, two have serious problems of their own: OCI Holdings (a healthcare investment booked by the new advisor). That's also on Non Accrual and has been marginally written down. An oil and gas producer, Talos Production LLC, is marked 40% off cost, but is paying its 9.75% interest rate and is actually improving on a valuation basis.
THEN THERE WERE SIX
Of the 6 investments left which are valued at or close to cost and which are all performing, only one is showing signs of stress (Appriss Holdings, which is being charged 1% more since August 2016 for reasons unknown, but which usually involve higher credit risk). So, there are only 5 investments out of the dozen we began with which are performing as might have been originally expected. with a value of $36mn.
PERFORMING ASSETS
If you add the given value of Appriss and Talos and the laundry equipment company, the aggregate value is $53mn and the average yield about 10%. The BDC also has $17mn in cash.
LOSS MAKING ?
On it's own that's probably not enough to make OHAI profitable in cash terms. Investment Income from these investments is about $5.3mn annualized. However, you have to net out the very high interest expense on OHAI's Revolver, running about $2.5mn, and management fees of $2.4mn, not to mention operating expenses running at $4.3mn in 2016 and which might be just as high in 2017.  Clearly there is a possibility OHAI's cash expenses will outstrip its cash income. That would result in a gradual drawdown of the cash balance.
No wonder, then, that the Advisor has cut the 2017 distribution to 2 cents quarterly. Even if OHAI's Taxable Income is beefed up with non-cash PIK income from Castex for a while longer, these high costs will result in virtually no profit and a loss in cash terms.
CAUGHT IN A TRAP
We have sympathy for the Investment Advisor, left managing this tiny group of companies. They cannot readily walk away from the two biggest transactions because so much is at stake. If they fail to defend Bennu, there is a danger OHAI might be required too return funds already collected. If they fail to put up a struggle on Castex chances are little or nothing might be recovered from their largest investment, both at cost and FMV.
Nor can the Investment Advisor plunge further into diversifying the portfolio, needing its cash resources and availability to use to fund legal battles at Castex and Bennu, and to make up shortfalls. As a result, we have to wonder-as we have in earlier articles-what the end game is for OHAI's shareholders? Even if by some miracle some portion of the $50mn in value tied up in OCI and Castex can be recouped and re-invested getting the BDC to even $100mn in performing assets, and any kind of decent return on capital to shareholders, seems far fetched.
IF
Of course, where's there's life, there's hope. In this case, if the External Manager manages to rescue capital tied up in the 3 leading under-performing investments (Castex, Bennu and OCI); and is able to successfully re-deploy the proceeds into new non energy yield investments; and can avoid any material credit problems in the rest of the existing portfolio; and can refinance with a less expensive lender and can pare down operating expenses, this could still turn around and the current stock price could double.
BAD THINGS CAN HAPPEN TOO
That's a lot of ifs and the window of opportunity is swiftly closing for OHAI. If debt to equity reaches above 0.8 to 1.0 the BDC will be in default under its loan agreement. Net assets are at $80mn, and debt is $39mn. A write-off of Castex and OCI, or just the former, would be sufficient to cut net Assets and trigger a default and potentially a liquidation. OHAI could get to the same place if a court should require "disgorgement" of its Bennu collections.
POSSIBLE OUTCOMES
As a result, while there's still a slim chance that OHAI will get itself out of this jam, it's also possible the BDC may have to restructure or file for Chapter 11. Most likely of all is a continued deterioration as all parties involved (the advisor, the lender, the Board and the shareholders) read the tea leaves.