BDC Market Recap: Week Ended May 12, 2017
A one-two punch to the BDC Sector rally.
Last week, the "market" – as reflected in the price of the UBS Exchange Traded Note with the ticker BDCS – was down (3.1%). To $22.94.
This week, the drop was (2.7%). To $22.33.
JUST BEFORE CHRISTMAS
Suddenly, all 2017's price gains are gone and BDCS is trading back at the level on December 16, 2016.
If the "rally" is over, historians – or at least the BDC Reporter – will record that the top of the top was March 31, 2017 at $23.79.
As of Friday, BDCS is down (6.1%) from the peak.
LOOKING BACK
If the "rally" is now in the back mirror, let's have a review. Here is a chart from the beginning on February 11, 2016 to March 31st of this year.
End to end, BDCS went up 37.8%, generally tracking the speed of advance and shape of the 3 major indices. See this additional overlay.
As per the usual, the early days of the rally saw some of the biggest gains: First Week: up 4.5%. First Month: up 13.1%.
At the first stage peak (before the first greater than 5% slump) BDCS was up 19.3% on April 22, 2016, just two months in.
Then we had the first serious pull-back which lasted nearly a month, and BDCS dropped over (7%).
STAGE TWO
From May 19th to September 7th of 2016 we were back to the races, with BDCS topping out at $22.44, just shy of a 30% increase from the start.
Then we had the second pull-back and what a doozy, which lasted two months till November 3rd and could be attributed to pre-election jitters.
BDCS dropped one-third off its peak, but most of the drama occurred in the last few days of the stage. (Don't tell us "market sentiment" does not matter).
STAGE THREE
The third leg of the rally, which took BDCS all the way up to that March 31, 2017 peak began November 3rd and just kept going. (Re: "market sentiment").
None of the drawdowns exceeded the (5%) arbitrary drop we use as a break-point.
The actual move up from the second stage top was the most modest: 8%. However, because of the preceding drawdown the rally felt all the more spectacular with an 18% move-up.
TWO RULES
In fact, though, we see that an 80/20 rule applies: 80% of the rally in prices occurred in by April 22, 2016 in those first two months of what has been a thirteen month rally.
As always with stock market rallies: you snooze, you lose.
LONGER TERM
Let's place this rally in a longer term context.
The BDC Sector actually peaked in this economic cycle back in November 2013 at an intra-day high of $28.00.
That held up till June 30 2014 when BDCS was still at $26.87, only (5%) off that highest high and coming off a mini-rally that followed BDC stocks being removed from some indices.
AGONY
However, from July 1 2014 to that fateful day in February 2016, the BDC sector went through a fearsome slump, even worse than the one which accompanied the Euro-crisis in 2011.
Over nearly twenty months, BDCS went down (37.1%). That's a Bear Market in our books. In June 2016 BDCS reached its all-time low since coming to market in April 2011.
For another 8 months, the ETN managed to reach ever new lows, accelerating in the Great Credit Miasma of late 2016-early 2016.
Between December 15 2015 and February 11, 2016 BDCS dropped just about (15%).
FROM A VERY LOW BASE
As you can see, the current rally is built on the bones of the prior, almost inexplicable, run for the exits which began with the drop in the oil price and morphed into a general sense of dread.
In fact, looking at the chart, we would argue that the first stage of the rally was just a bounce back from the winter freak-out of 2015-2016.
What's more, and notwithstanding the huge recent increase in BDC prices, note that even at the March 31, 2017 peak BDCS was still off the November 2013 high by over (8%).
In fact, BDCS has not ever returned higher than the level of December 2014 when the oil slump was reaching one of its OPEC meeting-related crescendos.
As of last Friday, BDCS is at a mid 2015 price level and nearly a fifth off the 2013 top.
WE MAKE A FAVORITE ANALOGY
It's not that the markets have not been generous to BDCs by paying multiples of earnings as high as in other periods, it's that BDCs make losses and earnings drop.
The BDC Reporter likes to draw the analogy between a BDC and a depleting oil field over the long term.
WEEKLY NUMBERS
Anyway, returning to our regular weekly metrics, less of the 45 BDCs we track are now trading above their 50 and 200 Day Moving Averages: 13 and 28.
Last week: 20 and 32 respectively. We couldn't help peaking at our March 31, 2017 recap which has 28 and 36 in these categories.
Still, 26 BDCs are within 10% of their 52 Week Highs, last week there were 29.
As deflating balloons go, this is a slow one for many BDC investors. However, only 2 BDCs are within 2% of their highs versus 13 two weeks ago.
That's profit taking in action.
Here's another illustration: the stock price of MAIN in a week where the analysts told their clients that enough was enough: "cash in your chips". Down (6.2%) from a stratospheric high.
Prospect Capital (PSEC) had a worse week, down (12%), but there results were poor and the drop seems more "justified".
DOWN AT THE BOTTOM
The situation is grimmer than before at the bottom of these tables with 8 BDCs within 10% of their 52 Week Lows. There were only 2 there last week.
MCC has joined the group thanks to poor results announced this week. Ditto for FSC, FSFR, GARS and KCAP (which was a couple of weeks ago).
Then there is HTGC, brought low by its own Chairman, CEO and co-Founder, but maybe only for awhile. (Results remain good).
TCAP is there too.
WHAT'S NEXT
The BDC Reporter – and most everyone else whatever you might read on their self assessment forms – has been wrong before so we'll offer this up with that caveat:
Earnings season is over; the link between BDC prices and the market in general has been disengaged and we expect more downward pressure in the weeks ahead.
Not helping is that there are several unsettled issues: HTGC, FSC, FSFR, OHAI, MFIN, PSEC and more.
CROWDED ROOM
More importantly anybody who's been paying attention has to recognize that loan activity and yield spreads are being squished by hyper-competition.
Lending is "hot" right now with investors pouring huge sums into competing non-traded BDCs, private funds, hedge funds etc in order to lend out to leveraged companies.
We are old and have seen it all before. The new entrants have only one calling card: cheap and loose money (or is that two ?).
Many Private Equity sponsors and private companies seeking capital will not resist the Siren Song of the "best pricing/terms we've seen in years".
GETTING DOWN AND DIRTY
BDCs can and will compete. Whatever is said on Conference Calls loans will be booked,  but BDCs will be hurt by the law of diminishing returns and ever increasing credit risk.
When the next downturn comes many of the new players will run for the hills or get stuck with portfolios that need to be unwound and there will be many a call of "Never Again".
Till then -and maybe for longer than we'd like because much of the new capital has been raised in permanent vehicles (and often by the very same managers running the public BDCs) – lenders earnings will moderate.
THE $64,000 QUESTION WE WOULD ASK A BULL
Why would BDC values go up when as far as the eye can see profits are likely to go down on a risk-adjusted basis  ?
If Apple's gross profit dropped by 20% or 30% would that be a Buy signal ?
As we've said, we've been wrong before but we think the fever has broken.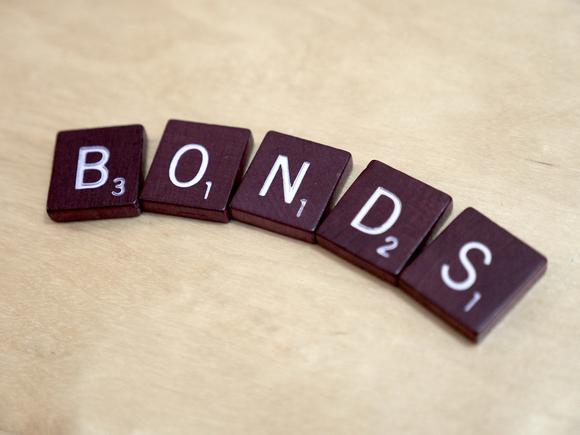 DULL
As you'd expect BDC Baby Bonds have largely avoided the high drama underway in common stocks.
16 of the 36 issues we track are still trading above the 50 Day, versus 18 last week.  In the 200 Day Moving Average category, the number is as high as ever.
Remarkably  only distressed Medallion Financial's Baby Bonds traded below par price of $25.00, and 3 issues (like last week) were above $26.00
Surprising even to us, the median price remained unchanged at $25.60.
HANGING IN THERE
In an ironic twist, the Medallion Baby Bond with the ticker MFINL traded up on the week as hopes for the recovery of its issuer improved.
As we discussed last week, Hercules Capital's Baby Bond with the ticker HTGX was unfazed by all the controversy and ended up on the week. By 10 cents a share.
ONE UP. ONE DOWN
We heard this week that Capitala Finance (CPTA) will be issuing a new, lower yielding Baby Bond to replace it's existing issue with the ticker CLA.
The redemption is likely to happen in late June. Tough luck on CLA holders, but a nice interest expense reduction for the BDC: from 7.125% to 6.00%.
That keeps the number of issues in the BDC Reporter's universe at 36.
OUTLOOK
All the above notwithstanding, the BDC Reporter expects a modest downshift in BDC Baby Bond prices in the weeks ahead.
Not to get too specific as our crystal ball tends to get cloudy when we ask this question, but we wouldn't be surprised by a 1% downshift.
"Oh, the Humanity".